The Arizona Long-term Care System (ALTCS) is part of the Arizona Health Care Cost Containment System (AHCCCS), which is Arizona's Medicaid agency.
Medicaid is a federally-funded, state-managed, means-tested program to pay for healthcare expenses of qualified people. ALTCS, which is funded by Medicaid, is often the source of funds to pay for the care of the elderly that require long-term care, such as people with Alzheimer's disease, Parkinson's disease, and Lou Gehrig's disease (amyotrophic lateral sclerosis).
ALTCS Planning is the process of enabling people who would not otherwise meet ALTCS' stringent resource and income limitations to qualify for ALTCS, while also enabling them to retain control of and benefit from the resources and income that otherwise make them ineligible.
Resource Limitations
As of 2017, a unmarried or widowed applicant may only own $2,000 of non-countable assets, which generally do not include (subject to a maximum values):
One home
One car
Burial plots
Burial plans
Life insurance
However, just because a person's home is not a countable asset, doesn't mean that the home is protected from ALTCS; rather, unless one of the following lives in the home, the State of Arizona is required to leverage the value of the ALTCS member's home in order to pay for his/her long-term care:
The recipient's spouse
A child under age 21
A child who is blind or disabled
A sibling with an equity interest in the home
A child who cared for the recipient for the two years preceding his or her application for Medicaid coverage.
In addition, a lawfully married couple is allowed to keep up to $120,900 (in 2017) of non-countable resources for a spouse that doesn't require ALTCS benefits.
Income Limitations
As of 2017, an ALTCS applicant who needs nursing home or in-home care may receive a maximum monthly income of $2,205.
If the ALTCS applicant is legally married, however, there are no limitations on the amount of income he/she can receive per month, provided that the income received is the spouse's income, not the applicant's income.
In addition, if an applicant receives more than $2,205 (in 2017) of income per month, that person may be able to qualify via the use of a Qualified Income Trust, also known as a Miller Trust.
Planning Strategies
There are numerous planning strategies that can be implemented to help a person become eligible for Medicaid, some of which are advisable and some of which should almost never be implemented, including:
Giving assets to family members and/or friends
Transferring assets to trust
Before discussing the foregoing strategies, however, it's important to cover the Medicaid look-back period and Medicaid penalty period, which are related but distinct from each other.
Look-back Period
ALTCS is required to scrutinize all transfers that a person has made during a sixty-month period prior to their ALTCS application in order to determine if any of those transfers were made for less than fair market value, i.e. property was given away for free or it was sold for substantially less than it was actually worth, which we'll just call "gifts."
The amount of any "gifts" is used to calculate a period of time during which the ALTCS applicant will not be eligible for ALTCS coverage.
Penalty Period
If ALTCS identifies any transfers during the look-back period that were "gifts," then the ALTCS applicant will be ineligible for a period of months, as determined by the following formula:
Dollar Value of Gifts / Medicaid Penalty Divisor = Penalty Period (in Months)
Let's look at an example:
In January 2017, Mary applied for ALTCS coverage to pay the costs of her long-term care. In 2015, however, Mary gave her house, which she owned free and clear and was worth $250,000 to her only child. For the sake of simplicity we'll use a monthly divisor of $5,000. The resulting penalty period is 50 months ($250,000 divided by $5,000), which means that Mary will not be eligible for Medicaid for 50 months from the date of her application, not 50 months from the date of the transfer. She'll need to personally pay for her care or rely on a family member of friend to do so.
Unlike the look-back period, which is limited to sixty (60) months, the penalty period is not limited and can be significantly in excess of sixty (60) months depending upon the value of the transferred assets.
1. Giving Assets to Family Members and/or Friends
In order to become resource-eligible for ALTCS, many parents are willing to legally give their assets to their children with the understanding the the assets are still the parents assets and that they can do with them as they please.
Although this may not be a problem — outside of the resulting penalty period — in many situations, there are many, often unseen, issues that such gifting can create.
For example:
In order to qualify for ALTCS, Lucy deeded the title of her home to her son Jim, with the understanding that Lucy would be able to live in the house for as long as she wanted.

Unfortunately, Jim caused a car accident that resulted in a person's death. Jim didn't have enough insurance coverage to cover the court-awarded damages. This resulted in the plaintiff forcing the sale of Lucy's house, which Jim legally owned, to satisfy the court-awarded damages. As a result, Lucy was forced to move out of the house.
Jim wasn't generally an irresponsible person when Lucy gave the house to him, he just didn't have enough insurance coverage.
2. Transferring Assets to Trust
In contrast to just giving away assets outright, a person can transfer assets to a properly-drafted trust — still subject to the look-back and penalty periods — that protect the assets of the trust from the claims of the trust beneficiaries, i.e. people who will benefit from the trust.
Going back to the example above, if Lucy deeded her home to a properly-drafted trust and reserved a life estate in the home, which allows her to live in the home for as long as she wants/can, Jim's creditor's would not be able to force the sale of the home because Jim has no ownership interest in the home.
Not just any trust will do, however.
Actually, the vast majority of trusts used for typical estate planning purposes, will neither provide protection from creditors nor faciliate eligbility, largely because these trusts are revocable and aren't drafted so as to make the assets owned by the trusts "unavailable" for pusposes of ALTCS qualification.
Free Webinar: How to Protect Your Life Savings in 3 Easy Steps
For a more in-depth look at how to pay for long-term care along with specific strategies, register for our free webinar.
Save Your Spot
This brief overview of some important considerations associated with ALTCS planning is by no means comprehensive. Always seek the advice of a competent professional when making important financial and legal decisions.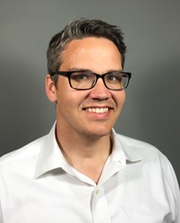 Steve Cook is a estate planning lawyer at Cook & Cook. Although his main office is located in Mesa, Arizona, he represents clients throughout the Phoenix, Arizona Metropolitan area including the following east valley cities: Scottsdale, Paradise Valley, Tempe, Chandler, & Gilbert.