One of the hardest experiences you will ever go through is losing a loved one. In addition to the monumental amount of emotion you face, you're forced to carry out final wishes in a fair and just manner. While you do, having guidance from a Mesa probate lawyer can help.
Arizona Probate: What it is and How it Works
In the State of Arizona, probate is defined as validating a person's will &emdash; if any, gathering the decedent's assets, paying creditors, and distributing the decedent's assets. If your loved one was a property owner or was domiciled in Arizona, probate is usually required, subject to exceptions.
On the surface this process might seem straightforward, but digging in deeper you'll discover the details that will inevitably arise as you begin the probate proceedings.
Types of Probate in Arizona
The first detail that you must answer is the type of probate. There are three types of probate proceedings in the State of Arizona.
1. Informal Probate
An informal probate proceeding is the easiest and the most cost effective. There is minimal interaction with the court or with a lawyer.
2. Formal Probate
Formal probate hearings are most often required when there is a question about the validity of a decedent's will. Some other factors that formal probate hearings are used for include:
Determining whether there were any heirs of an estate;
Someone expects that there will be contest to a will.
If an informal probate is not available, a formal probate is likely required unless there are special circumstances that require significant court supervision and scrutiny.
3. Supervised Probate
In some instances, court supervision is required during probate proceedings. This usually happens when there is a need to protect the estate or certain circumstances surrounding the will arise that require supervision during administration.
In some cases, decedents request supervised probate to help family members move forward and honor their final wishes.
What Happens During Probate Proceedings
Many people fear probate proceedings because they are unsure of what to expect. These proceedings are not as overwhelming as you might think.
The following is the typical outline for how probate proceedings carry through:
1. Appointment of a Personal Representative
A personal representative must be appointed to the case by the court. This person is tasked with carrying out several duties that pertain to the probate. On the east coast, this person is usually referred to as an "executor" or "executrix." The personal representative may be nominated by a decedent in his or her will. If not, or if no will exists, the court will appoint the personal representative pursuant to an application, in order of priority set forth by statute.
2. Fulfillment of the Personal Representative Duties
Personal representatives must fulfill the following obligations:
Gathering the estates assets;
Having the estate's assets inventoried and appraised;
Providing information to the heirs;
Distributing the assets according to the decedents will or Arizona's intestacy statute.
If No Will Exists
Some decedents do not have a will upon their death. In these cases, the Arizona law provides a "default" will. This default will is set forth in Arizona's intestacy statute. (A.R.S. § 14-2101, et seq.)"
Length of Probate Cases
On average, you can expect your probate case to take (6) six months. If the case is more complex, it might take longer. On the other hand, if the case is relatively straightforward, the time frame could be shortened.
Property and Probate
The majority of a person's property is subject to probate, including:
Those assets that were a person's sole property;
Those assets that were separate property;
One-half of a married couple's community property.
This might appear to be an all-inclusive list until you look at what is not included in probate, such as:
Real estate held in joint tenancy properties or as community property;
Bank accounts held in joint tenancy or as community property;
Life insurance
Can You Avoid Probate?
Yes, you might be able to avoid probate in some situations if the decedent took action prior to death to plan their estate [link to estate planning page] and avoid probate.
The following are some of the strategies that can be used to structure a person's estate so as to avoid probate, prior to death:
Joint tenancy. By owning bank accounts, real estate, and other types of property to joint tenancy or as community property with right of survivorship.
Revocable living trust. A revocable living trust lets the successor trustee immediately take over the estate by stepping into the same role as the decedent. To be valid, the living trust must be funded with a person's assets that would otherwise be subject to probate.
Beneficiary deed. A beneficiary deed is another document that must be recorded prior to death. This deed makes it possible for the title of real estate to be transferred automatically at the time of death.
Beneficiary designations for non-probate assets. Life insurance, retirement accounts, trusts, and other contractual accounts governed by federal law make it possible for the owner to designate people or entities to receive rights or assets upon the owner's death.
Probate fees vary from one state to another. Although probate can be quite costly on the east coast, where percentage fees are common, it is more affordable in Arizona, which can help ease some of the worry and fear that arise in these cases.
Small Estates: Exceptions to the Rule
Some small estates may not require probate because they are eligible for a summary administration procedure. By definition, a "small estate" in Arizona is one with less than $75,000 of personal property or less than $100,000 of real property. These are administered without filing a probate with the court, through the use of affidavits for collection of personal property or succession to real property.
Hiring a Mesa Probate Lawyer
The legal measures of filing probate correctly confuse many people. This is compounded during an already emotionally difficult period.
By working with a Mesa probate lawyer, your experience with your probate case can be much smoother. Call Cook & Cook PC to learn more about how we can help with your specific probate case.
This brief overview of some important considerations associated with probate in Arizona is by no means comprehensive. Always seek the advice of a competent professional when making important financial and legal decisions.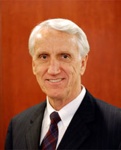 Douglas K Cook is an Arizona probate lawyer with over 40 years of experience as a practicing attorney. Although Douglas K Cook's main office is located in Mesa, Arizona, he represents clients throughout the Phoenix, Arizona Metropolitan area including the following east valley cities: Scottsdale, Paradise Valley, Tempe, Chandler, & Gilbert.