Losing a loved one is perhaps one of the most difficult experiences you will ever face. In addition to the emotions you feel, you have a tremendous amount of things that must be settled before you and your family can move forward.
During this trying time, seeking help from a Phoenix probate lawyer can ease your burdens and give you the peace of mind you're looking for.
What is Arizona Probate? Do I Need It?
Unless you've gone through this process before, it's likely that you are unfamiliar with probate.
In Arizona, probate refers to validating a person's will, paying creditors, and distributing assets. Although these tasks seem straightforward, there are many details that go into probate.
If your loved one owned property or was domiciled in Arizona, probate is required, subject to exceptions, some of which are discussed below.
What are the Various Forms of Probate Proceedings?
There are three main forms of probate in Arizona.
1. Informal Probate
This is the least expensive type of probate because it generally requires minimal intervention from the court and interaction with a probate lawyer.
2. Formal Probate
If there are questions as to whether the decedent had a valid will, a formal probate hearing may be required. In addition, a formal probate may be required insome of the following situations:
You need to determine the heirs;
An informal probate is not available;
You expect contest of the will.
3. Supervised Probate
For probate proceedings where the estate needs protection or there are extraordinary circumstances that require supervision, a supervised probate may be required. Some decedents may request supervised probate administration in their wills if there is concern about a dispute regarding the estate.
What Can I Expect During Probate Proceedings?
Knowing how a probate proceeding works prior the start can ease worry and fear.
Generally, here's what you can expect during your probate proceedings:
1. The court appoints a personal representative.
After filing an application with the Arizona Superior Court, a personal representative is appointed and charged with a variety of duties. These duties include administering the decedents probate. In other states, a personal representative may be referred to as the "executor" or "executrix" of the decedent's estate.
Often, decedents will nominate a personal representative in their wills. If that wasn't done, Arizona law sets forth a list of people who can become the personal representative in order of priority.
2. The personal representative performs the necessary duties.
As a personal representative there are several duties that must be performed:
Gather the assets of the estate;
Have the estate's assets inventoried and appraised;
Give information to the heirs; and
Distribute assets according to the decedents will or Arizona's intestacy statute.
What if There Isn't a Will?
Arizona law provides a "default" will in cases where no will exists. This is called the Intestacy Statute. (A.R.S. § 14-2101, et seq.)
How Long Does Probate Take?
The average probate case takes approximately (6) six months. Depending on the complexity of the case, that time frame can be shorter or longer, though.
What Property is Subject to Probate?
Many, if not most, of a person's assets are subject to probate, including those that were a person's sole and separate property, as well as one-half of a person's community property. Sometimes, it is easier to know what is not subject to probate. Here is a non-exhaustive list:
Real estate held in joint tenancy properties or as community property;
Bank accounts held in joint tenancy or as community property with the right of survivorship; and
Life insurance.
Avoiding Probate
It is important to note that probate fees are not the same from state to state. Many families that hail from the east coast try to structure their assets to avoid probate and lower costs of administration. In Arizona, probate is significantly less expensive.
With that in mind, a combination of the strategies below can be used to structure a person's estate, prior to death, so as to avoid probate after that person's death including:
Joint tenancy. Bank accounts, real estate, and other types of property can be held in joint tenancy or as community property with right of survivorship;
Revocable living trust. A living trust that has been funded with a person's assets that would otherwise be subject to probate, allows a successor trustee to immediately "step into" the shoes of a decedent. This makes it faster to distribute assets according to the decedent's wishes;
Beneficiary deed. A beneficiary deed must be recorded prior to death to become effective. This type of deed allows a person to automatically transfer title to real estate at the time of his or her death; and
Beneficiary designations for non-probate assets. Some types of contractual rights or assets governed by federal law, such as life insurance, retirement accounts, and trusts, allow the owners of those rights or assets to designate those people or entities that will become entitled to such rights or assets upon the owners' deaths.
What if the Estate Was Small? Do I Still Need Probate?
Arizona defines "small estates" as those with less than $75,000 of personal property or less than $100,000 of real property. In probate, these are administered without filing a probate with the court, through the use of affidavits for collection of personal property or succession to real property.
Do I Need to Hire a Phoenix Probate Lawyer?
Going through something as emotionally difficult as a death of a loved one is hard enough. Trying to maneuver through and comply with the law only puts salt in the wound. We understand that. With help from an experienced Phoenix probate lawyer at Cook & Cook PC, you will get the guidance and clarity you need so that you can focus on recovering from your loss.
We meet with clients at our Phoenix, AZ satellite office — located at 2375 E. Camelback Road, Suite 600, Phoenix, Arizona, 85016 — on an appointment-only basis.
This brief overview of some important considerations associated with probate in Phoenix, Arizona is by no means comprehensive. Always seek the advice of a competent professional when making important financial and legal decisions.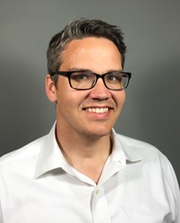 Steve Cook is a Phoenix, Arizona probate attorney at Cook & Cook. Steve assists clients with nearly all types and aspects of estate planning ranging from drafting and funding revocable living trusts to developing sophisticated estate tax planning strategies such family limited partnerships. Born and raised in the Phoenix area, Steve is a graduate of the Sandra Day O'Connor College of Law at Arizona State University.