If a person dies without a will in Arizona, can that person's children who were adopted by another person or persons still inherit from the decedent's probate estate?
It depends.
Arizona's Intestacy statue provides the following, in part:
B. An adopted person is the child of that person's adopting parent or parents and not of the natural parents. Adoption of a child by the spouse of either natural parent has no effect on the relationship between the child and that natural parent or on the right of the child or a descendant of the child to inherit from or through the other natural parent.
A.R.S. § 14-2114(b).
So what does this mean?
It likely means that a child, who is adopted by a spouse of one of the child's natural parents, is entitled to inherit from each of the following:
The adoptive parent,
The natural parent married to the adoptive parent, and
The other natural parent.
If however, the child is adopted by someone who is not married to either of the child's natural parents, the child is not entitled to inherit from either of the natural parents, only the adoptive parent(s).
But why?
Potentially, the legislature enacted this statute because even though a parent gives up his/her rights to a child, the child has not given up his her rights to inherit from that parent, subject to the limited exception that children who are adopted by a person or persons who aren't married to either of the child's natural parents aren't entitled to inherit from their natural parents, potentially because all of their ties to their natural parents may well be severed.
Can this be avoided?
Probably, with some planning.
In Arizona, a will allows a parent to disinherit that parent's non-minor children — a parent is still obligated to minor and dependent children in almost all situations.
Non-Probate Transfers
Although children who have been adopted by another person may still be able to inherit from their natural parent's or parents' probate estates, this is not necessarily the case in regard to non-probate interests, such as life insurance policies, retirement accounts governed by the Employee Retirement Income Security Act (ERISA), such as IRAs and 401(k) plans, and beneficiary deeds, largely because such interests include beneficiary designations that name beneficiaries by their names, as opposed to general classes or groups of people.
Beneficiary Management
The key to determining who will receive your assets after your passing is planning — once a person passes, changing the heirs and beneficiaries is generally not possible.
As a result, it's important to keep your estate planning documents — such as a will or trust — up-to-date, as well as the documents that govern your non-probate interests.
This brief overview of some important considerations associated with estate planning is by no means comprehensive. Always seek the advice of a competent professional when making important financial and legal decisions.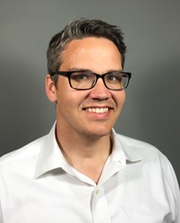 Steve Cook is an estate planning lawyer at Cook & Cook. Although his main office is located in Mesa, Arizona, he represents clients throughout the Phoenix, Arizona Metropolitan area including the following east valley cities: Scottsdale, Paradise Valley, Tempe, Chandler, & Gilbert.