This post is the first in a series addressing fundamental legal issues.
Many people believe that estate planning is only for those who have significant wealth, however, estate plans can benefit everybody because they enable people to specify how the assets they leave behind will be distributed, specify steps they would like taken to prolong their lives, designate another to act on their behalf for non-healthcare-related matters if they are incapacitated, and provide for loved ones after their deaths in a supervised manner that is consistent with their desires.
Common Documents
Although estate planning can be accomplished through different means, there are four documents present in most estate plans:
Will or living trust
Durable healthcare power of attorney and/or living will
Durable general power of attorney
1. Will or Living Trust
In order to direct distribution of your assets after your passing, you need a will or living trust. Although ultimately accomplishing the same goals, wills and living trusts go about this process in different ways.
If assets are titled solely in the name of a decedent, as is often the case with a will, and if the estate is sizable, those assets may need to go through a process called probate. During probate, the claims of a decedent's creditors are validated and paid by the estate's personal representative. In contrast, people can avoid their assets being subject to probate proceedings by re-titiling their assets in the name of a living trust while they are alive.
Although there is a common misconception that living trusts are more effective at minimizing federal estate tax liabilities, the same tax planning can be incorporated into either a will or living trust.
With a will, much of the cost of estate planning and administration occurs after your passing, while with a living trust much of the cost is incurred upon creation of the trust. Although the combined cost of creating a will and probating your estate can be higher than the cost of paying for a living trust, time-value of money considerations may substantially compensate for this discrepancy.
2. Durable Healthcare Power of Attorney and/or Living Will
Most of us appreciate the life-saving procedures that modern medicine can provide. However, there are certain circumstances in which you may not want your life extended. In order to limit life-saving efforts taken on your behalf, you can use either a living will or a durable healthcare power of attorney, or both.
A living will specifies those life-saving actions that you do and do not want taken on your behalf if you are terminally ill. It absolutely removes the decision from loved ones.
In contrast, a durable healthcare power of attorney specifies some actions that you do not want taken on your behalf along with some that you do. Unlike a living will, it leaves discretion to your attorney-in-fact, the person that you name in your durable healthcare power of attorney, to make decisions for you in situations not specifically enumerated in your durable healthcare power of attorney.
3. Durable General Power of Attorney
Although a durable healthcare power of attorney can allow your attorney-in-fact to make healthcare-related decisions on your behalf should you become incapacitated, he/she cannot make other legally binding decisions for you, e.g. selling or buying assets. For these non-healthcare-related decisions, a separate document called a durable financial power of attorney allows you to empower someone to act in your stead.
4. Irrevocable Trusts
Although trusts are often thought necessary only for the wealthy, they can be a useful tool for people in many circumstances. In addition to minimizing estate taxes, they can also serve many other purposes, such as providing for handicapped or financially challenged loved ones to providing for charitable causes, both before and after your passing, in a manner consistent with your desires.
For people with disabled loved ones, a supplemental special needs trust can better ensure that your loved ones continue to receive need-based government benefits while allowing them to also receive benefits from the trust.
For those charitable causes in which you are involved, you can use trusts to reduce current income taxes while ultimately benefitting your charitable cause while still retaining benefit for you or your beneficiaries for a substantial period of time in the future.
This brief overview of some important considerations associated with estate planning is by no means comprehensive. Always seek the advice of a competent estate planning professional when making important estate planning decisions.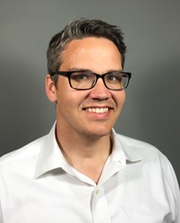 Steve Cook is a Mesa, Arizona estate planning attorney at Cook & Cook. Although his office is located in Mesa, Arizona, he represents clients throughout the Phoenix, Arizona Metropolitan area including the following east valley cities: Scottsdale, Paradise Valley, Tempe, Chandler, & Gilbert.