Congress has passed, and the President has signed, a significant change to the Federal Medicaid laws applicable to supplemental needs trusts, commonly called special needs trusts.
On Dec. 13, 2016, President Obama signed the 21st Century Cures Act (H.R.34 — 114th Congress (2015-2016)). Section 5007 of the Act, titled "Fairness in Medicaid Supplemental Needs Trusts" incorporates language from the Special Needs Trust Fairness Act of 2015 by adding two words ("the individual") to an existing statute. With the stroke of a pen, more than two decades of unfair treatment to individuals with disabilities was ended by now allowing those with capacity to create their own self-settled special needs trust (SNT), without having to go to court. Prior to enactment of this new law, individuals with disabilities who didn't have a living parent or grandparent couldn't create their own self-settled SNT without going to court.
For those unfamiliar, a supplemental needs trust is a type of trust that can allow a disabled person to qualify for Medicaid — a needs-based program that pays for medical care — while still allowing the Medicaid recipient to have access to funds for their supplemental needs.
For more information, you can read the following post on our website: https://cooklaw.co/blog/special-needs-trusts.
This brief overview of some important considerations associated with estate planning is by no means comprehensive. Always seek the advice of a competent professional when making important financial and legal decisions.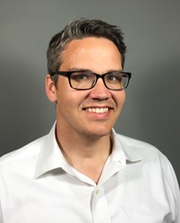 Steve Cook is a estate planning lawyer at Cook & Cook. Although his main office is located in Mesa, Arizona, he represents clients throughout the Phoenix, Arizona Metropolitan area including the following east valley cities: Scottsdale, Paradise Valley, Tempe, Chandler, & Gilbert.