Only "rich" people need estate plans, right? Wrong.
Although estate plans can be especially beneficial in terms of estate tax planning for the affluent, almost everyone needs an estate plan, regardless of how much, or how little, property they own.
Are you:
A parent?
An aunt or uncle?
A pet owner?
A property owner?
Then you need an estate plan.
What is an Estate Plan?
Estate plans come in all shapes and sizes. They can be comprehensive and integrated or they can be ad hoc.
And guess what? An estate plan doesn't just apply when you're dead. Nope, estate plans apply while you're living.
Although there are seemingly countless ways of making an estate plan, an estate plan can often consist of one of more of the following:
Wil
Revocable "Living" Trust
Beneficiary designations
Beneficiary Deeds
Joint Tenancy
Health Care Power of Attorney
Health Care Proxy
Advance Directive
Living Will
Durable General Power of Attorney
Qualified Personal residence Trust
Charitable Remainder Trust
The list goes on and on.
But when it comes down to it, there are four (4) main objectives of an estate plan:
Specify who you want to take care of your children if you can't
Protect your assets from creditors while your alive and after you've passed on
Specify what will happen to your assets after you've passed away or if you are not able to care for yourself
Explain those life-saving medical procedures that you do or don't want want to be performed if you are not able to do so yourself
Empower someone step into your shoes and make financial and health care decisions on your behalf, if you can't
Your estate plan isn't just about your legacy, no, it has a far-broader effect.
What Happens if You Don't Have an Estate Plan?
If you don't have an estate plan, you're leaving it all up to chance -- or more specifically, you're leaving it all up to the courts and the government.
But what does that mean, exactly?
It means that if you can't make decisions on your own behalf, a court will choose who makes those decisions for you? But they'll know what you want them to do right?
Probably not. Actually, that's one of the principal objectives of a living or advance health care directive, i.e to express what you do or don't want done on your behalf.
So, Where Do You Start?
There are lots of options, but downloading our free Special Report: 4 Estate Planning Documents Everybody Needs is probably a good place to start.
Free Webinar: How to Protect Your Life Savings in 3 Easy Steps
For a more in-depth look at how to pay for long-term care along with specific strategies, register for our free webinar.
Save Your Spot
This brief overview of some important considerations associated with estate planning is by no means comprehensive. Always seek the advice of a competent professional when making important financial and legal decisions.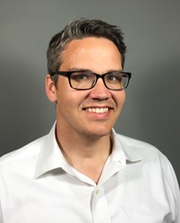 Steve Cook is a estate planning lawyer at Cook & Cook. Although his main office is located in Mesa, Arizona, he represents clients throughout the Phoenix, Arizona Metropolitan area including the following east valley cities: Scottsdale, Paradise Valley, Tempe, Chandler, & Gilbert.